In the age of connectivity your dream client receives thousands of stimulus a day, from radio, tv, friends, social media, print advertisement and many other places that we better don't count here. If you are fuzzy about what you are good at, or what your product is about, your services will go unnoticed. You need to start differentiating yourself from the crowd and the question is: How?
As Jurgen Salenbacher said, "you need to think differently about yourself".
It is time to take serious your personal branding and analyse what is inside of you that will make you get closer to your dream client.
There are a couple of questions that you should be asking yourself right now. The first one is, how are you serving your perfect client even before than he/or she knows that they need your product or services. Second and more importantly, how are you marketing that service that you are already providing to your ideal client? I learned after a few years of owning my company, that a good Personal Branding strategy is necessary.
My Personal Branding is a collection of my experiences, personality, values, abilities, style, and things that I like, in line with, how the product I offer will influence the life of my possible consumers. I try to show these mentioned aspects in every message I send offline and online, in every picture I post and when I work together with others.  In order to influence people's life, you really need to connect with them. They will need to trust you and most of the times, feel that they know you. Otherwise, your product will die in the red ocean of opportunities offered online and offline.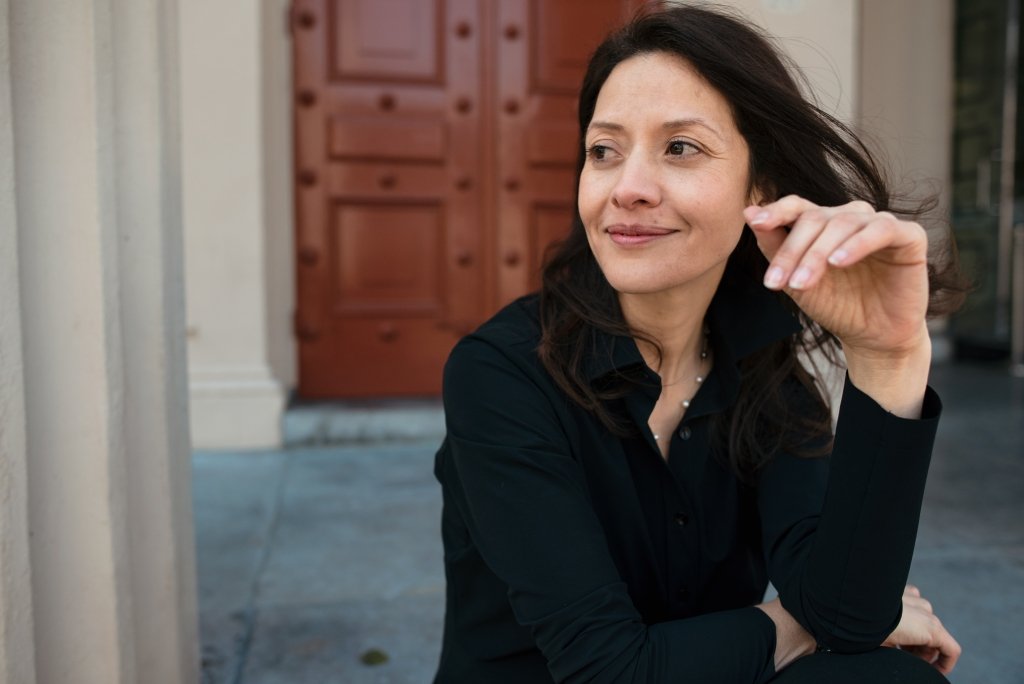 So here I share with you some of the steps I took to improve my personal branding:
❉ ❀ ✽ Finding your voice
You should be talking to your clients, if you don't say anything at all, who is going to know you and your offer? It is really important to find a voice that shares the values and the personality of your offering. Sometimes can be formal and sometimes more informal, but according to my experience, when you communicate less serious and stiff, that connection and trust between you and your client also improves (unless you are a bank or you just opened a law firm). We need to learn to tear down that wall when we communicate about our product and let our message to be a handshake or a high five with our audience.
❉ ❀ ✽ Telling a good story
I want to stress on the fact that one of the most common human behaviors is to try to connect with others. You need to do that with your audience and your dream clients! One of the best ways to connect with others is telling stories. Let me give you an example, you might think that your product doesn't have an interesting story because it is a "simple decorated box" (no offense with designers here or craft people), but the truth is, that "decorated box" that you are offering has a story. From beginning to end and you need to talk about it. Share it!
Some examples of experiences that you should be sharing right now are: how did you come up with the idea that you wanted to craft boxes?, how that first box you made changed your life or others life?, what difficulties have you faced when crafting those beautiful boxes?, who are you? and why are you doing what you are doing? Not too difficult, right?
❉ ❀ ✽ Be present and be you
After reading this, maybe you would say, well…  I have an Instagram account, a website, I'm showing my product already… I'm present! but ask yourself,  its your strategy working as you want? Yes/No?
Then, what does this mean? Be present not only means to show your product. It means to show yourself and be yourself. The more you hide behind your offering, the less people will trust you and the less chances you have of people buying your product. I know I can get annoying with this "trust" issue, but it is real, the more people know you, the more confidence they will have in investing in your services.  Correct me if I'm wrong, but I think you would buy something easier from a friend than from a stranger.
However, this is not the only angle you have to look at, you also have to be prepared for the fact that people won't buy right away when you show them your offer. Most of the times, you will need to give something first, long before you receive. Your clients need to feel that you have served them previously and then, when the time comes, they won't have many issues with spending some money on your offering or buying your product.
❉ ❀ ✽ Embrace your imperfections and show them
This aspect is linked with the previous suggestion. We all have imperfections and lots of us are dealing with the same issues in our lives. Sharing these struggles, will sometimes help you to connect with others. Everybody always talks about the good things and shows the positive side of their life, but what about, if those imperfections were what helped you to achieve something in the past? Or they were what influenced your decision process of creating your offering.
I will share now a personal experience: I have studied many things during my life and I have worked in so many areas, but I never went to a photography school. When I started my photography company, I was not sure that people will trust me on taking their portraits. Why not choosing someone that only have done photography during his/her life? to my surprise, when I share with people that I'm a researcher and marketeer and photography is my biggest passion. It turns out they trust even me more because I can go deeper in creating a better environment for their personal branding photoshoot! Amazing, right?
I hope with this tips I have created a small road for you to follow and you can start working on your personal branding. One thing is sure, creating your personal brand won't take you one day or two, but if you follow these steps and check deeper on yourself, you will be in the path of creating one that shows your true self and will make your offer shine!
If you want to get inspired with some of my personal branding photoshoots and images, pay a visit to my portfolio!
Love,
Luisa Machacón